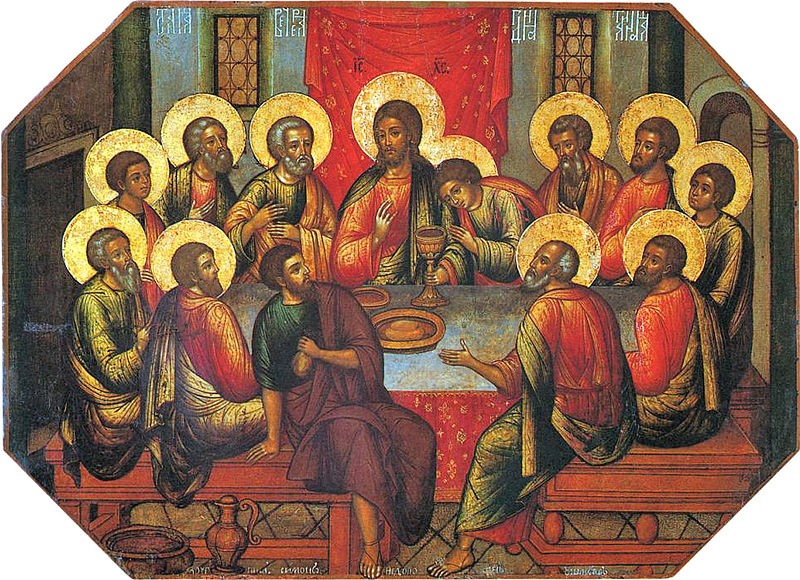 Maundy Thursday aka Holy Thursday commemorates the day when Jesus Christ instituted the Eucharist during the Last Supper, an event that is described in the Holy Bible. The event, which is generally considered as the day to remember the Last Supper, also recalls the practice of ceremonial foot washing.
According to the Bible, Jesus washed his disciples' feet before the Last Supper as a sign of humility and love. The day, widely referred to as 'Holy Thursday', also commemorates those events that took place on the night before Jesus' crucifixion - known as 'Good Friday'.
It is the fifth day of Holy Week, and is preceded by Holy Wednesday and followed by Good Friday.
In celebration of Maundy Thursday 2014, let's take a look at some of the unique facts associated with this day and the Last Supper:
1.     The Eucharist is a Christian sacrament that involves consecrating (or making holy bread and wine). This is done in remembrance of Jesus when he gave his disciples bread, saying "this is my body",and wine, saying "this is my blood", according to the Bible.
2.     The term "Maundy" derives from the Latin word  mandatum, which means "commandment" or "a new mandate". It refers to Jesus' words after he washed his disciples' feet. He reportedly instructed them with a new commandment - to love one another as he loved them.